How do I know if I am affected?
If you use the County Councils Park and Ride services, including the Broomfield Hospital Shuttle, and hold an older person's bus pass, (it has a blue panel down the right-hand side and looks like the example below), you will be affected by the proposals because you will be asked to show your pass and pay £1.50 at all times of travel.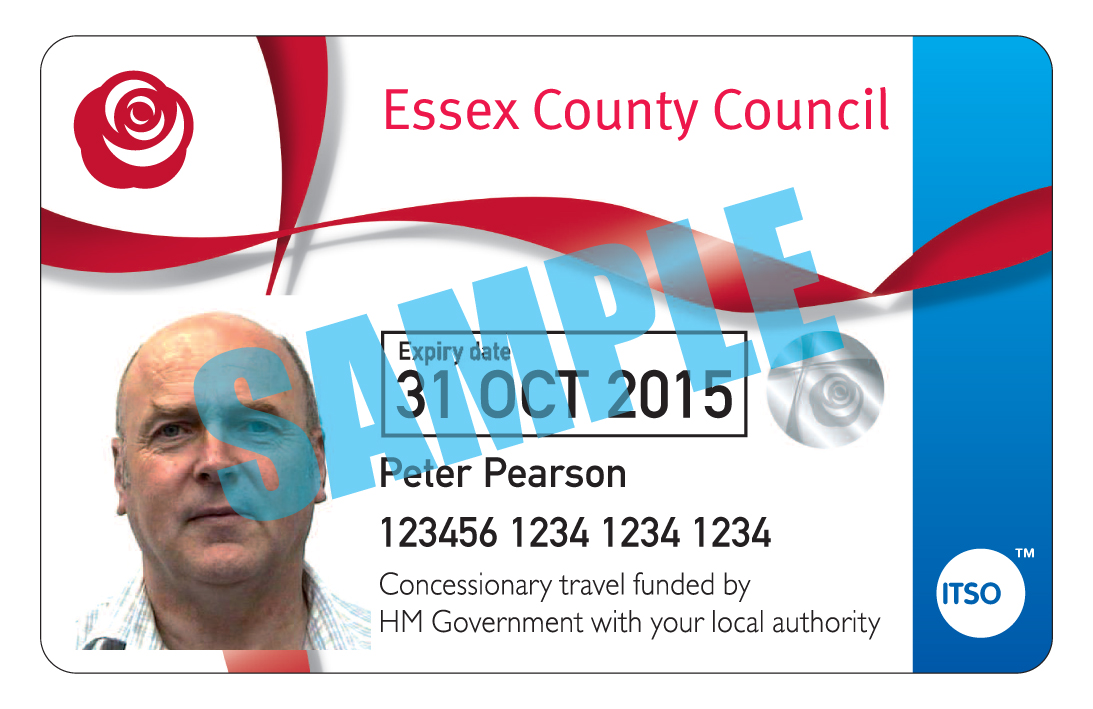 If you hold a disability pass, (it has an orange panel down the right-hand side - it looks like the samples below), you will not be adversely affected by the proposals. You can still travel free after 9am and will also be able to pay the reduced day fare of £1.50 before 9am.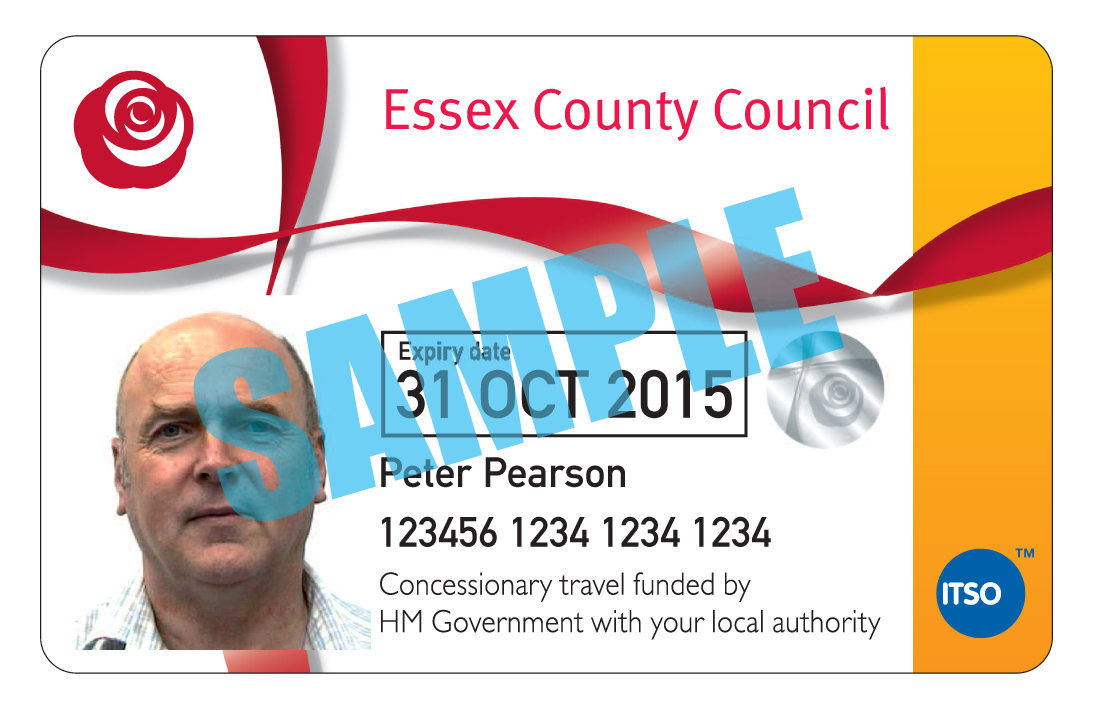 Why are disabled persons passes not included in the changes?
At present there are 270,000 registered bus pass holders in Essex of whom around 15,000 hold their pass on grounds of disability. Given the inclusion challenges people with a disability face in accessing key services and the relatively small proportion of disability entitled pass holders, Essex County Council is not proposing to apply any of the changes to disabled pass holders at this time.
These changes are proposed to come into effect from 1st April 2020.