Overview
Every Voice Matters: Exploring the experiences, needs and aspirations of people with physical disabilities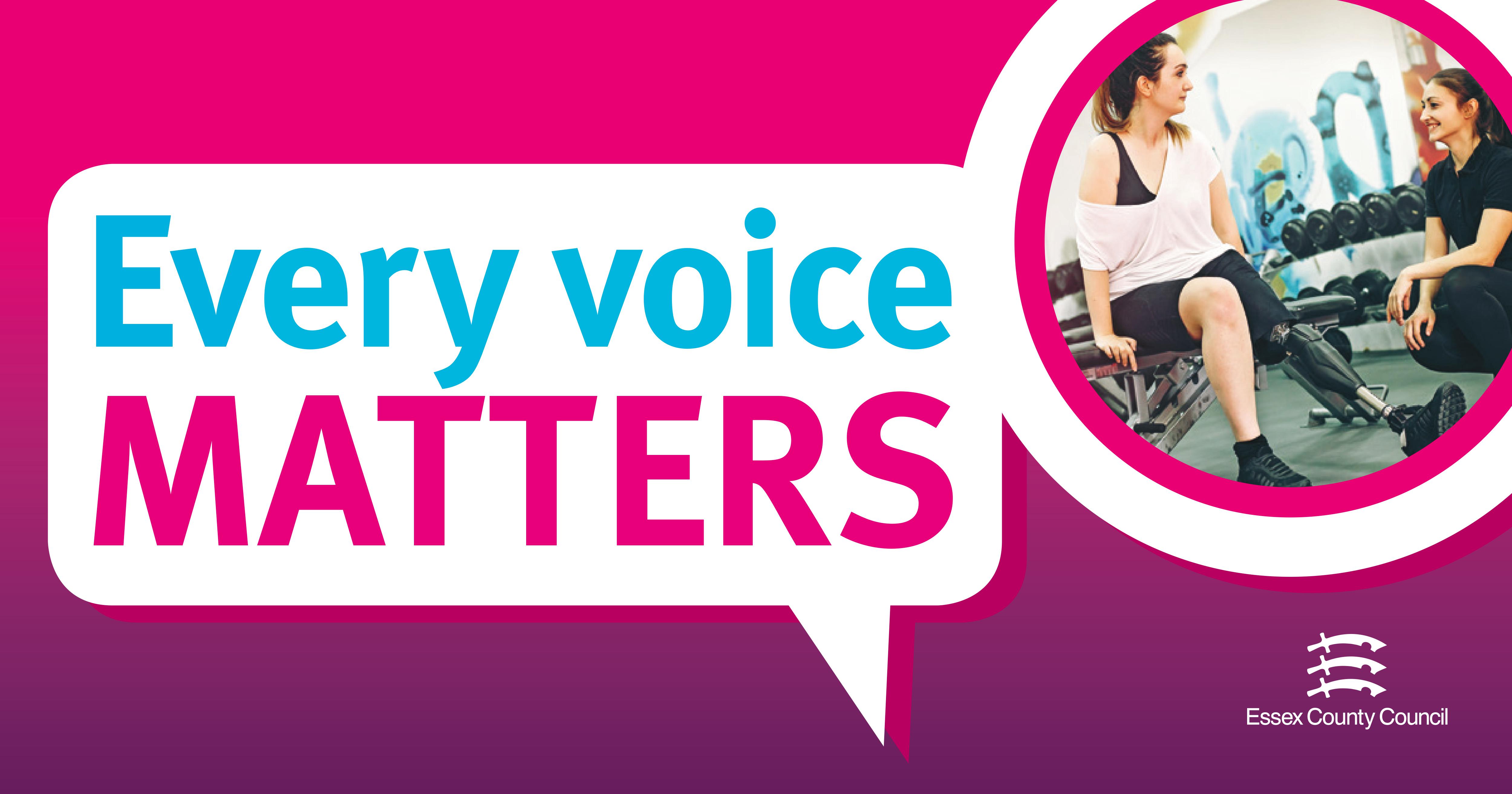 Essex County Council (ECC) would like to explore the experiences, needs and aspirations of people with physical disabilities, and those involved in their lives.
We are working in partnership with Revealing Reality (an independent research organisation), to carry out research with a range of people with physical disabilities across Essex. We are seeking to hear from those who receive a care or support service from Essex County Council, those who may access support elsewhere, and those who may not receive any kind of formal support.
The purpose of this research is to help inform a new all-age strategy for people with physical disabilities in Essex, to support the development of care and support services which best meet people's needs.
What would you like me to do?
We would like to hear from people who have an experience of a physical disability, to explore how this impacts on their lives, their needs and aspirations, as well as any barriers or challenges faced.
We are undertaking a range of research activities, including informal face-to-face discussions, telephone interviews and short surveys.
We would like to invite you to take part in our research and share your experiences with us. If you are interested in taking part, please provide your details on the next page and answer a few short questions in our screening survey.
If you require this survey in an alternative format or need support to complete it, please get in touch with the team on the details below (we are available Monday - Friday during office hours).
Research & Citizen Insight Team
citizeninsight@essex.gov.uk / 07747 486066
Essex County Council fully complies with information legislation. If you would like the full details of how we use personal data, and the rights you have about its use, please go to www.essex.gov.uk/privacy  or call 03457 430430.